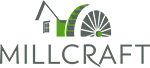 Financing for Millcraft Customers
Millcraft has partnered with CIT to offer flexible financing options to our customers who are looking to purchase the equipment they need without a significant cash burden. We have specifically chosen to work with CIT because of the company's expertise in equipment financing. With CIT, you could be eligible for rates, terms and service that you might not experience with other companies. Get the equipment that's right for you without having to sacrifice quality or financial stability. Financing could be the best payment option for your next purchase for a number of reasons. Consider some of the following benefits:

When new equipment is crucial to your business, you need an efficient financing process. That's what you could get when you finance with First Citizens Bank Equipment Finance.

Know what you're paying each month
Financing allows you to plan and budget with a predictable monthly payment.

Say no to the hassle
Getting a loan from a traditional bank is often not an easy process since there are usually a number of restrictions. With financing through First Citizens Bank Equipment Finance, you can rest assured that the financing process will be simple.

Keep your cash reserves available
Paying for your purchase over time by financing means that there is no huge cash burden with your purchase. You'll be able to keep your cash reserves clear for other expenses or a rainy day.

Take advantage of competitive rates and products
The best rates make financing a cost-effective solution. Plus, you could add up to $50,000 cash back as part of your transaction that you can use for things like installation costs, fees and repairs

Reap some serious tax benefits
If you choose either an EFA or Lease with $1 residual, you can take advantage of Section 179 to accelerate your depreciation expense in a single year. If you choose a Lease with an FMV residual, financed equipment can be deducted as an operating expense in the period in which they're paid, reducing the overall cost. Payments are also treated as expenses on the income sheet, so there's no need to worry about depreciation.
Apply online!
It's quick and easy to apply online for financing. Click the link below to complete the secure application. Use your approval amount to purchase your new equipment.